JOURNAL
Press: Good Housekeeping – Kitchen Island Lighting
JOURNAL
Press: Good Housekeeping – Kitchen Island Lighting
This feature on Good Housekeeping was a lovely surprise – I got not just one, but four! of my clients highlighted in this kitchen island round-up.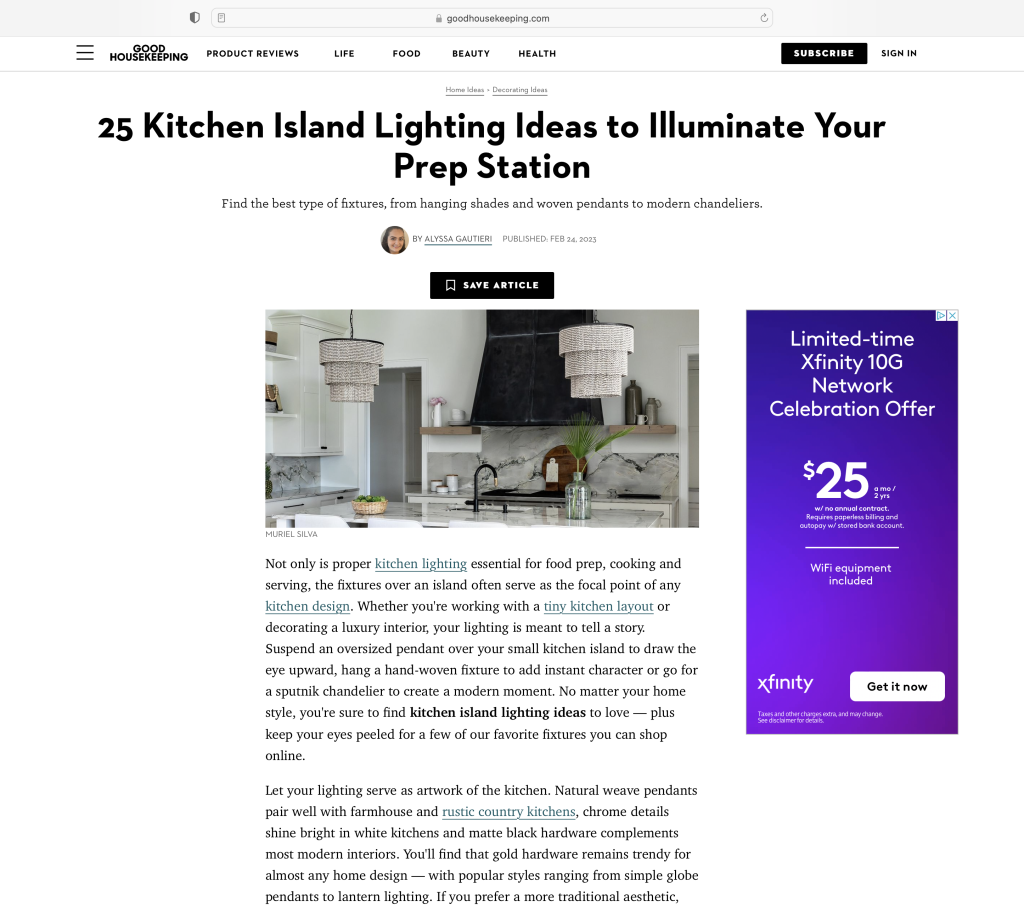 First up, we have this hand-woven pendant in this kitchen by Brogdon Builders.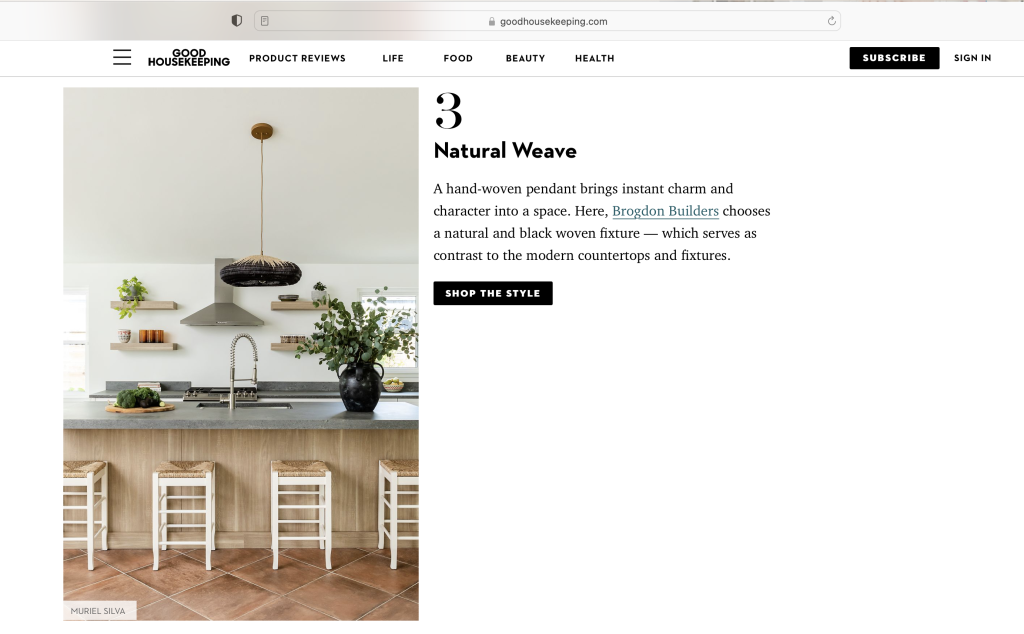 Next up is Nesting Place Interiors with these fun chandeliers, made with oysters!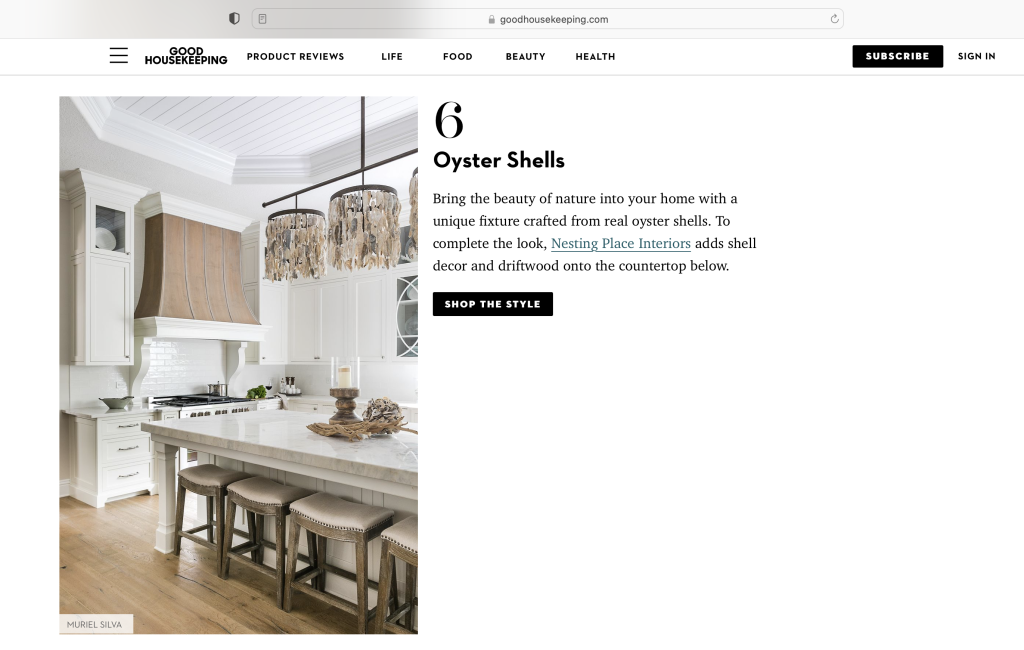 Heritage Homes added these chrome pendants to this classic kitchen.
This next kitchen by Nesting Place Interiors and Heritage Homes has really unique pendants with beads: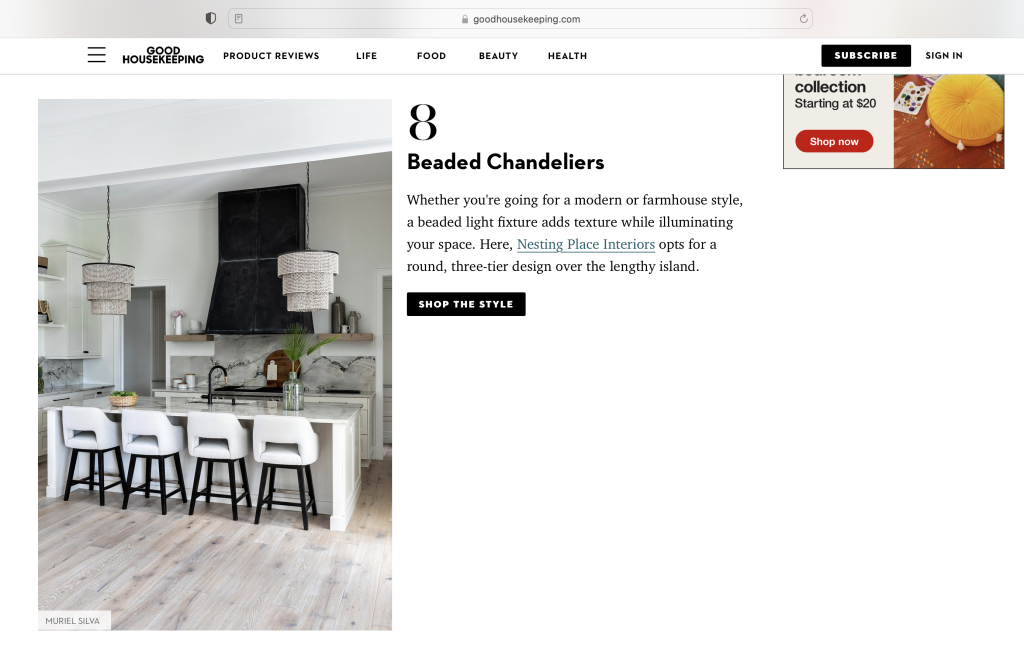 And finally, Mialani Interiors used these copper pendants for some rustic charm: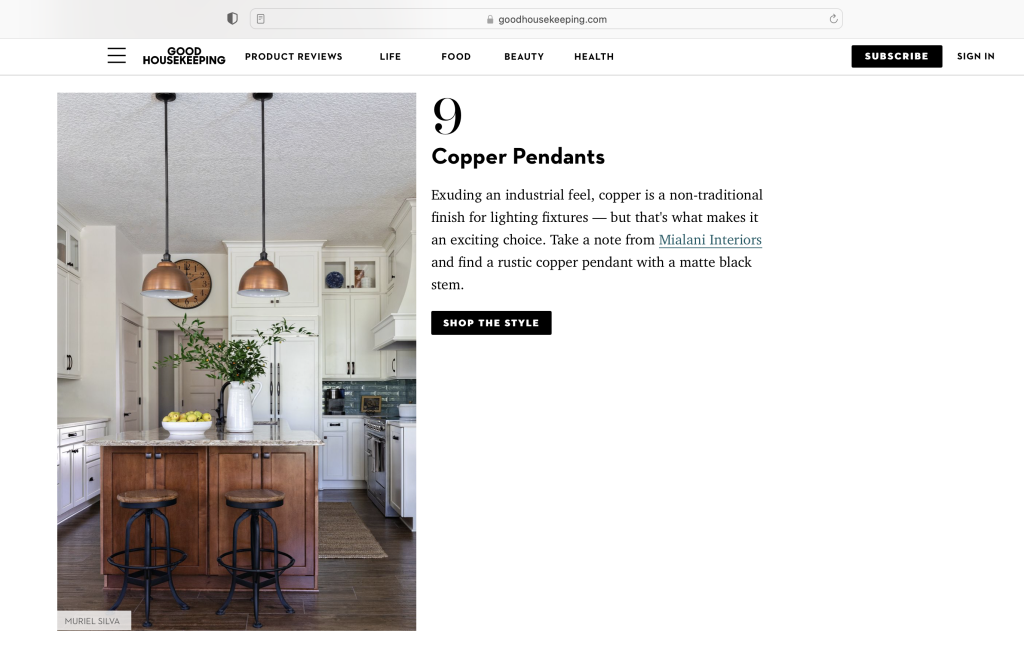 Read the whole Good Housekeeping article here.